Welcome to RUNNERSUNIVERSE.com, the webcomic home of the acclaimed sci-fi adventure series. Here you can read the entire series for FREE!
Creator commentary, including design notes, trivia, and behind-the-scenes info, will be posted with most pages, so even if you've read the series elsewhere, you'll get something new out of the bonus content here. Note: Vol 1 originally posted in its black-and-white version. Those pages were later replaced with new color art, although some comments may still refer to the b&w art.
Click a page number below to go to a specific page. Or click a chapter for a gallery of page thumbnails for that chapter. You can also click HERE for a gallery of all page thumbnails.
Feel free to comment on pages, support the series through Patreon and purchases, and help spread the word. Thanks and I hope you enjoy the series!
Volume 1 – Bad Goods BUY THE GRAPHIC NOVEL
Roka Nostaco and his ragtag crew struggle to complete a dangerous run for the mob, pitting them against pirates, bounty hunters, and the police, and culminating in an all-out, three-way chase through the streets of an alien space station!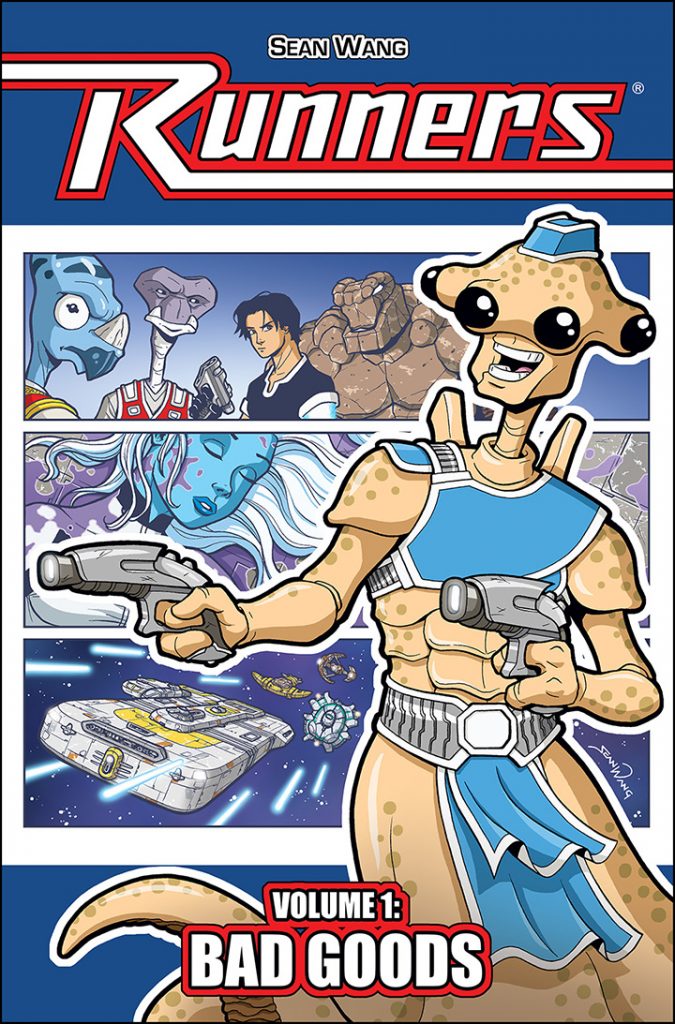 Volume 2 – The Big Snow Job BUY THE GRAPHIC NOVEL
The crew travels to the frozen planet of Ciceron, where mercenaries, a hostile native population, and double-crosses await. Assuming they don't all kill each other first!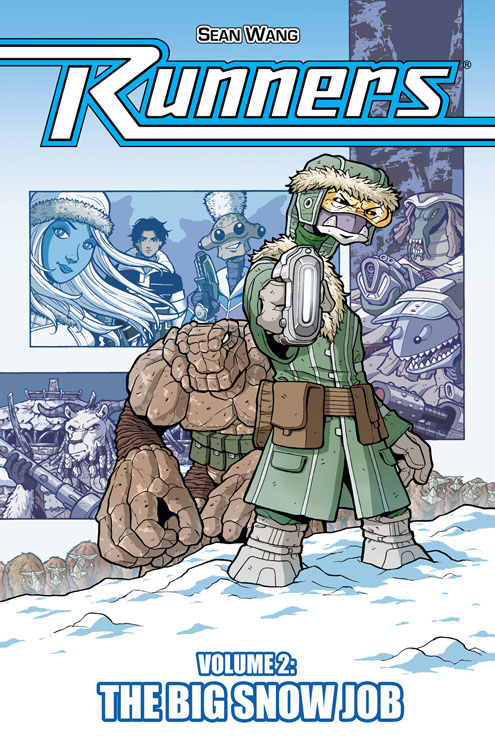 Volume 3 – Defects of Character
The crew travels through a particularly dangerous corridor of space, but the real threat may be the mob assassin posing as a passenger in their midst. Meanwhile, a new crew of mercenaries reveals an unexpected connection to Roka's crew, and the universe edges ever closer to war.