ABOUT THE SERIES:
Aliens, smugglers, pirates…and they're the GOOD guys!
It's just another day in the life of an intergalactic smuggler and his ragtag alien crew as they struggle to get by in a universe on the brink of war. Join reluctant captain Roka Nostaco, crack shot jokester Cember Kogi, bitter pill Ril Mar, and the rest as they struggle to complete dangerous cargo runs through outlaw space and against all odds. Along the way, they'll have to deal with double-crossing mobsters, vengeful pirates, ruthless bounty hunters, and maybe even the occasional conscience. Assuming they don't all kill each other first!
Catch the fan favorite sci-fi action comedy that's been critically hailed as STAR WARS meets FIREFLY! The entire series is available FOR FREE online at www.runnersuniverse.com, and the graphic novels are also available with a plethora of bonus features, including sketchbook pages, character sheets, and more!
In totality, RUNNERS will be a 10-volume series, all of which has already been plotted out. The first two volumes are now available in webcomic and graphic novel formats, and Volume 3 is currently in progress.
SAMPLE PAGES
AUDIENCE:
RUNNERS is an all-ages adventure in the vein of Star Wars, The Lord of the Rings, and Harry Potter (but funnier than the latter two). It is intended to be an epic story with multiple key characters engaged in an escalating battle, but the emphasis will always be on the fun, not the dark and gritty.
The series does touch upon some more serious themes though, As smugglers, the crew will deal with instances of transporting drugs, weapons, and people. But any such topics will always be handled respectfully, and the series does not feature gratuitous language, violence, or sexual situations.
For more info, please check out the rave Reviews!
CAST
Roka Nostaco
Reluctant smuggler and captain of the cargo transport ship Khoruysa Brimia. Stuck in a rut, Roka will often take questionable jobs and try to convince himself not to care about the ethical implications. And yet, he often does.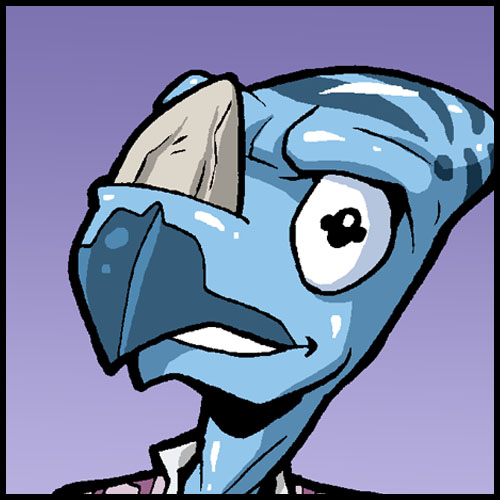 Ril Mar
Co-pilot, weapon aficionado, and all-around jerk. Long-time friend and smuggling partner of Roka, Ril has far fewer moral hangups, focusing instead on monetary compensation and being irritable.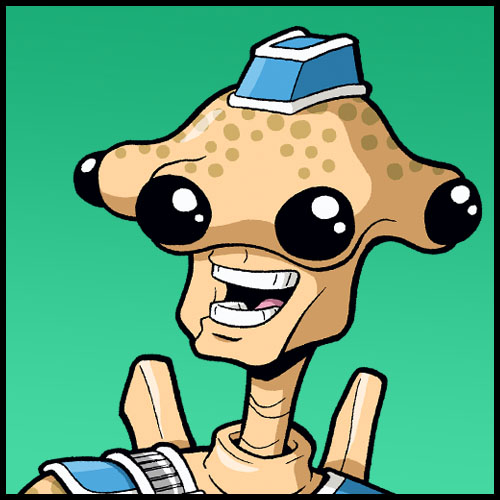 Cember Kogi
Jokey former pirate and expert sharpshooter. Known (derisively) within the pirate community as the "Candy Bandit," Cember now works with Roka on his smuggling jobs, lending his gun skills and one-liners to any given fight.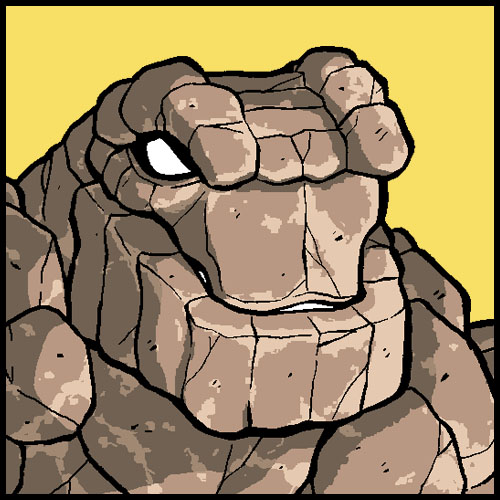 Bennesaud
Former pirate and ex-mob enforcer. With his large, rocky build, Bennesaud lends brawn to the team. But he's more than just a bruiser, using his sharp mind to often out-think his adversaries.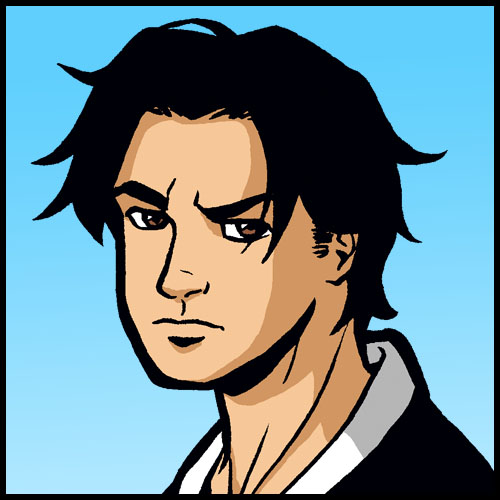 Bocce
Newbie to the group, Bocce comes with a spotty memory, fierce fighting abilities, and a shape-shifting blue energy arm. Despite all that, he also regularly acts as the conscience of the group.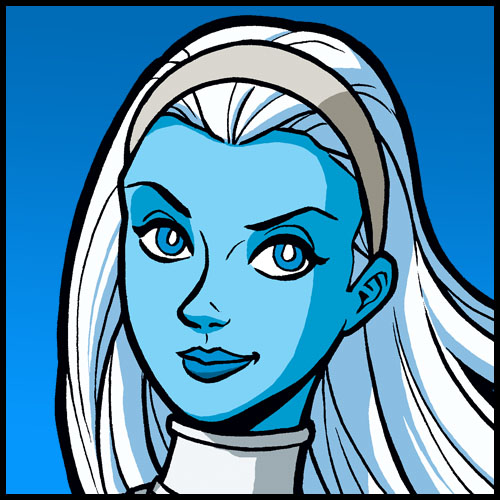 Sky
Mysterious alien of unknown origin and unusual abilities. Found unconscious aboard a transfer vessel, Sky has no recollection of her past, but she just might shape future events in a big way…
START READING!
Start reading from the beginning now!
Buy the books now from the Store.
For more info on the series, including other places to read or buy, visit the FAQ.