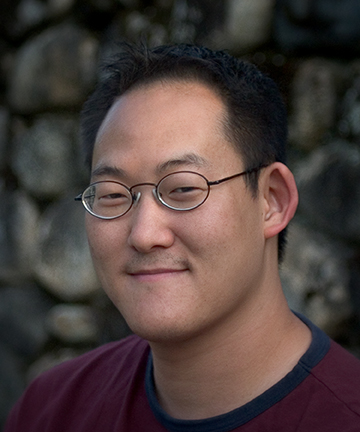 Sean Wang, an MIT architecture graduate, got his start in the comics industry writing and drawing seasonal specials for The Tick, a comic based on the original series by Ben Edlund and published by New England Comics. His earliest work was featured in the Yule Log Special #1 (1997), Big Romantic Adventure, Summer Fun Special and the Back-to-School Special.
He then wrote and illustrated the 6-issue Tick and Arthur series, in which the duo joined a superteam of equally-dysfunctional heroes. This highly regarded series introduced several new characters to the Tick universe, including Crazy Blue Rocket, Bumbling Bee, Rubber Ducky, Caped Cod, and The Greased Pig.
In 2000, he began self-publishing his highly-acclaimed sci-fi adventure series RUNNERS, which follows the exploits of a crew of alien smugglers. The first graphic novel collection RUNNERS Volume 1: Bad Goods made several reviewers' Best of 2005 lists.
Sean took a short break from RUNNERS in 2006 to do the artwork for the Image Comics project Meltdown, which chronicles the final days of a volatile superhero. The series garnered major critical acclaim for Sean's use of a variety of art styles to tell different aspects of the story.
Following Meltdown, Sean returned to the Tick universe to help celebrate the character's 20th anniversary by contributing to the all-star Tick 20th Anniversary Special, as well as writing and drawing the one-shot Tick Comic-Con Extravaganza.
RUNNERS Volume 2: The Big Snow Job, was released from 2009-2012 on RUNNERSUNIVERSE.com and was funded as a graphic novel via a very successful Kickstarter campaign in 2013. The graphic novels are now available at the RUNNERSUNIVERSE.com Store, as well as comic stores and online distributors.
Sean is now working on the remainder of the RUNNERS series, having plotted out the entire 10-volume story. The series will continue to post in webcomic form on RUNNERSUNIVERSE.com, with each volume to be available in printed graphic novel form upon completion.
Visit seanwang.com to view all his other illustration and comic projects.