Toned Paper Commissions
on
January 7, 2022
at
12:40 pm
As I mentioned recently, there will be a short pause in new story pages for the month of January 2022 while I get caught up on the next chapter. In the meantime, I'll be doing new posts each week featuring various bonus content.
Today's post features some toned paper commissions I recently completed for my Patreon backers. First up is an 8×10″ piece with Roka in action, manning the consoles of the Khoruysa Brimia. I usually like to do head-and-shoulders shots, but I thought it would be fun to try something new and put the character in an environment.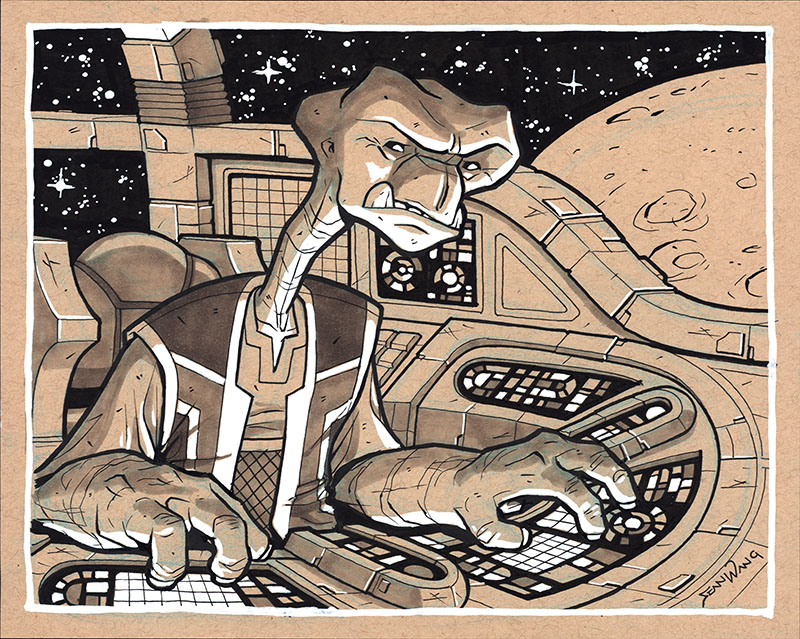 And here are two smaller (5×7″) commissions of Cember and Roka: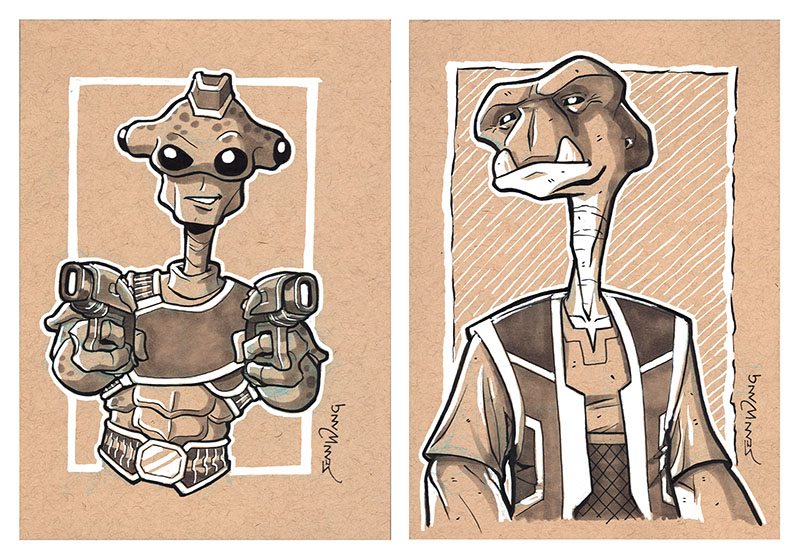 The commissions were done as annual rewards for Patreon backers at the $10 and $20 tiers. As always, the pieces are a lot of fun for me and let me do something a little different to break up the usual production work. If you're interested in supporting the series on Patreon ($1 and $5 tiers are also available), please feel free! All support is immensely appreciated, helps fund the ongoing creation of the series, and you'll get cool exclusive content to boot!