Fan-Made LEGO Hatchet!
on
August 8, 2010
at
11:38 pm
I've been meaning to post this for a while now, so major apologies for the slight delay. Check out this awesome LEGO version of Hamron's pirate ship, The Hatchet, from RUNNERS: Bad Goods! The custom ship was created by RUNNERS fan and LEGO aficionado Brandon Koller, who was kind enough to send me several photos so I could post some of them here.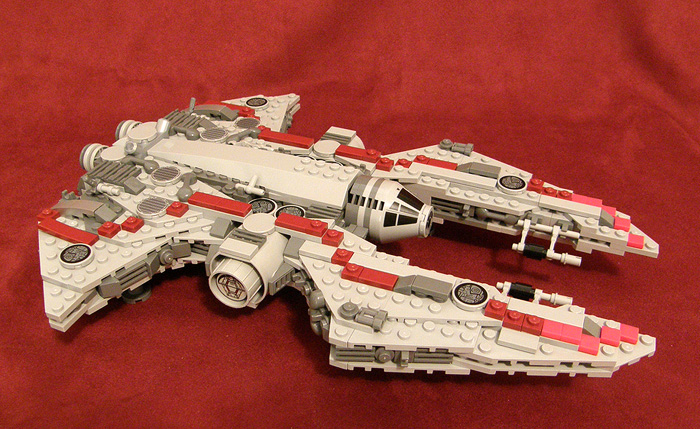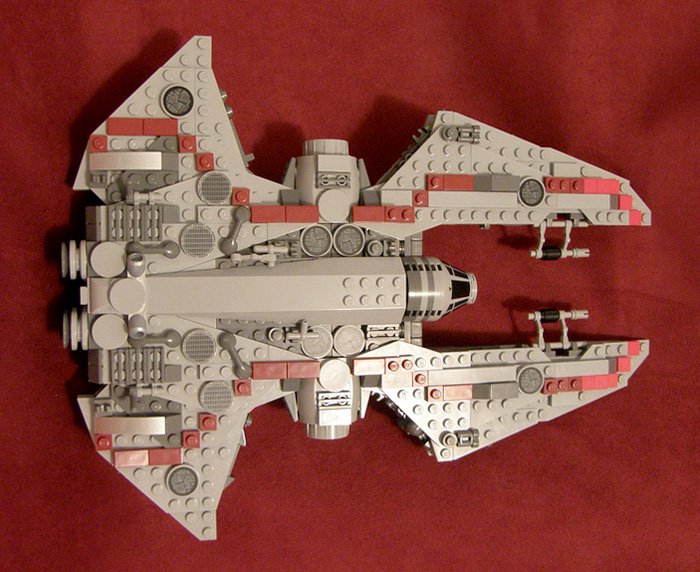 For comparison, here are some links to pages from the story that feature The Hatchet:
RUNNERS: Bad Goods, Chapter 3, Page 1
RUNNERS: Bad Goods, Chapter 4, Page 7
According to Brandon, he used pieces from the Midi-Scale Millennium Falcon, and I think it came out amazing! It definitely made my day to see one of my ship designs made from LEGOs. Now all I have to do is get him to whip up a Midi-Scale Khoruysa Brimia, with detachable Mosquito, of course. 🙂
Additional photos of Brandon Koller's LEGO Hatchet can be found here.
Many thanks, Brandon, for sharing!